All year, we have witnessed dedication.
TIST Farmers support each other through teamwork as they plant trees and share new Best Practices.  By listening to and learning from each other, they improve their farms, communities, and the global climate. 
When it comes to capacity building, TIST Farmers engage their whole community.  After attending trainings, farmers "go and do" what they have learned.  For example, after the training pictured above, some may choose to build nursery beds to guarantee access to seedlings.  By growing a variety of species, TIST Farmers increase food security and encourage one another to plant indigenous trees. 
Last month, we announced the Triple Gold certification of the TIST Program.  This achievement reflects how the important decisions TIST Farmers make, such as choosing a wide selection of seedlings for their nurseries and groves, directly benefit the local community, biodiversity, and the planet.
TIST Education Fund Update 
Learning from TIST Farmers 
In a recent survey, the majority of Ugandan Cluster Servants reported (1) offering trainings on the importance of planting different tree species to improve and sustain the biodiversity of the farm and surrounding area, (2) learning of many Small Groups that have been building and expanding their tree nurseries to support their own Small Group as well as their Cluster, and (3) hearing stories of Small Groups who used their carbon income to purchase more seedlings for their nurseries.
As the rainy season begins in many parts of East Africa, TIST Farmers are preparing to plant the tens of thousands of seedlings they have raised in their nurseries.  Because TIST Farmers plant on their own land, Cluster Servants do not tell the farmers what types of trees to plant.  Instead, Cluster Servants and other TIST Farmers share Best Practices of what types of trees provide different benefits for the farm, the farmer's family, and the environment.    
Learn more on TIST's Learning Center
Community Impact Spotlight: Alaso Rose
Alaso Rose joined TIST in 2016 and has now helped to plant 620 trees as part of Aten Tree Planting Group and Arapai Cluster in Soroti District, Uganda. 
In Rose's grove, you will see mango, grevillea, avocado, fennel, and nut trees that all came from locally sourced seedlings.  By growing a variety of crops, Rose improves food security for herself and her community.  She explained that the tree benefits encourage farmers, especially at the community level, to plant trees.  They create additional benefits from the sales and savings of the fruit, nuts, and firewood products. 
Rose participates in many trainings with her Small Group.  She shared that now they are composting on their own lands, creating boundaries with tree planting, and cultivating seedlings with their own nursery beds.  As she continues to look after her grove, Rose looks forward to attending more trainings.  Capacity building is of great importance to her, and she hopes to see it extend further into the community. 
What to expect at COP26?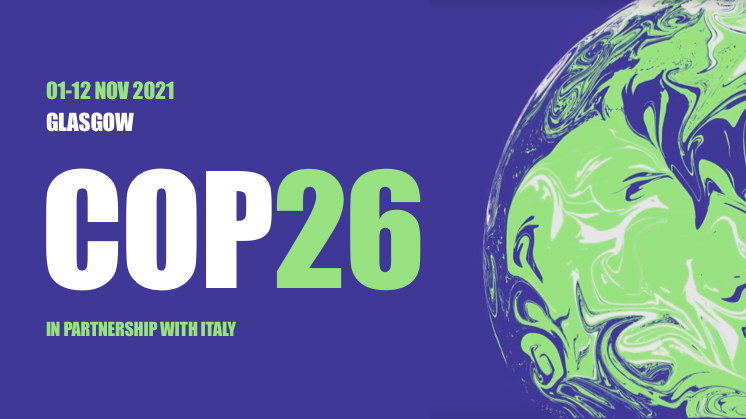 After a two-year delay, the United Nations Framework Convention on Climate Change ("UNFCCC") will hold its 26th Conference of the Parties ("COP") in Glasgow over the next two weeks.  COP26 was postponed last year due to the pandemic and many important decisions have yet to be made on how the Paris Agreement will be implemented.
As background, the COP serves as the formal meeting of the Parties to the UNFCCC that seeks to stabilize greenhouse gas concentrations in the atmosphere at a level that would prevent dangerous man-made interference with the climate.
Some famous COPs include Kyoto (COP3, which established the Kyoto Protocol), Marrakesh (COP7, the Marrakesh Accords), and Paris, (COP21, the Paris Agreement).
The COP serving as the meeting of the Parties to the Paris Agreement ("CMA") oversees the implementation of the Paris Agreement.
At COP24, the Parties agreed upon a "rulebook" to implement most of the Paris Agreement. However, the Parties failed to agree upon the rules that would govern carbon trading under Article 6 of the Paris Agreement.  At COP25, the Parties still could not reach consensus on the key carbon market questions.  Everyone has had to wait to learn how the Parties will design the carbon markets that will help countries achieve their emission reductions.
Because TIST Farmers earn 70% of the profit from the sales of carbon credits on carbon markets, the TIST Team is paying close attention to the negotiation of these rules to see whether we can find new opportunities to support TIST Farmers!  
Regardless of the outcome from COP26, TIST Farmers will continue to plant trees and secure significant economic and social benefits for themselves, their families, their communities, and the planet.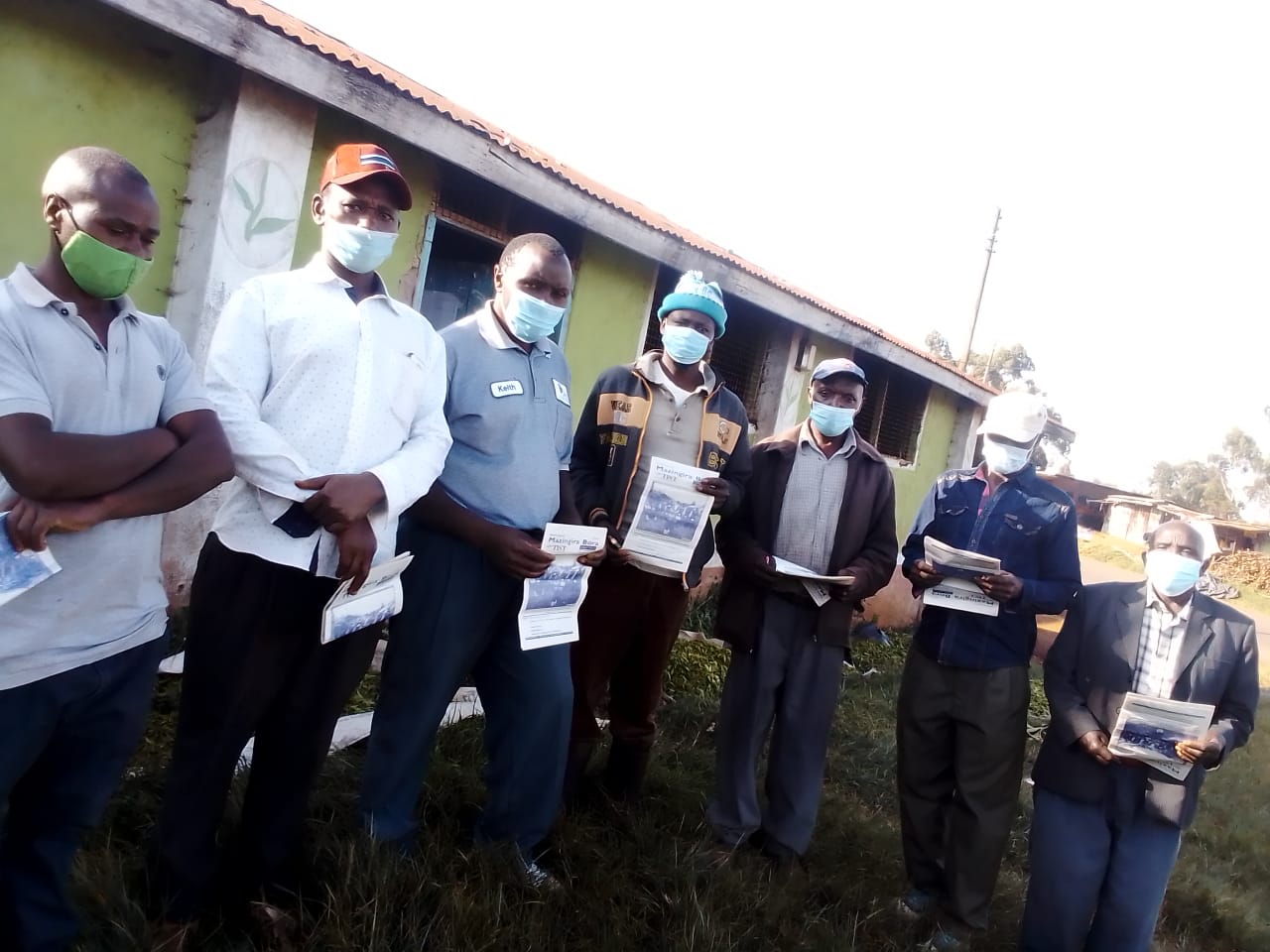 On October 20, 2021, Kenya lifted the nationwide dawn-to-dusk curfew that has been in place since March 2020.  President Uhuru Kenyatta reported that infection rates had fallen, but they "are not out of the woods and must therefore continue to observe the containment measures."  He increased the capacity limits of churches and other religious institutions to two-thirds, although everyone should continue following COVID protocols.
Kenya has a population of about 54M, of which only about 4.5M people have received one dose of the COVID vaccine.  President Kenyatta announced that "it is now time to shift our focus from survival to co-existing with the disease," as he encouraged enhanced vaccination efforts.
TIST Farmers continue to meet as Small Groups and in their monthly Cluster Meetings to receive training and carbon income and to share Best Practices.  Cluster Servants report that farmers are following the COVID protocols at the meetings, including washing hands, wearing masks, and not shaking each other's hands.
Please help us provide COVID protection to TIST Farmers!