Alupo Martha
"Some community members are copying the way I am planting trees, the way I have planted trees around the boundaries, demarcating land to land."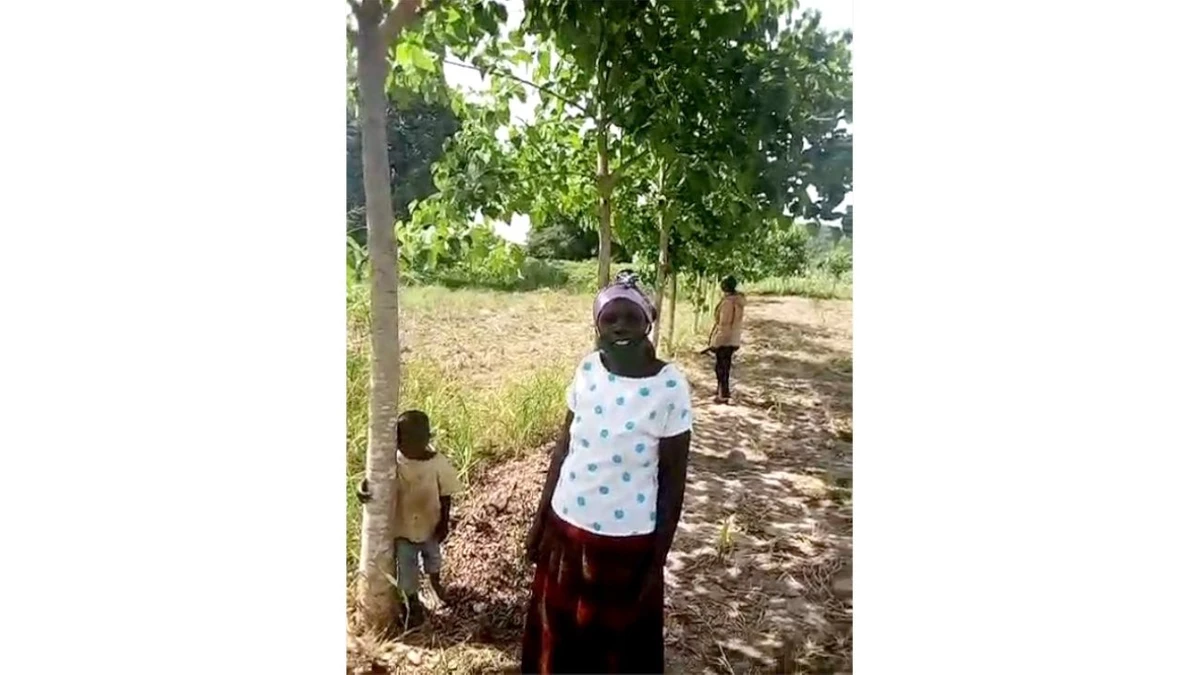 As soon as Alupo Martha heard about the TIST Program in Soroti District, Uganda, she welcomed it "with my own two hands." She knew very well that it was going to bring many achievements to her family, community, and environment.
As she gestures to some of her fruit trees, Martha explains that she was aware of the benefits of tree planting prior to learning about TIST. After hearing about TIST, she started planting trees around her compound along the boundaries.
Martha is part of the Kyoga Lake View Small Group (TIST No. 2019UG280) in Kabulabula Cluster. She has around 370 trees presently, all different varieties ranging from mango and avocado trees to trees for timber. The co-benefits she produces will be of great use to her family and extend beyond the limits of her farm; the surrounding community greatly admires the environment that she has created. "Some community members are copying the way I am planting trees," Martha exclaimed, "the way I have planted trees around the boundaries, demarcating land to land." While her neighbors are not part of TIST, their admiration speaks to the ability of TIST Farmers to create more sustainable communities.
By planting trees, TIST Farmers improve biodiversity and create meaningful landscape benefits for the surrounding communities. As farmers and community members learn from their neighbors, they will incorporate Best Practices to improve their land, even if they never officially become a TIST Farmer.
Another benefit she mentioned is that of improved cook stoves. Martha now has a cooking stove that requires very little firewood to function. Additionally, she is now able to buy things for her children such as school lunches and necessary items like soap. She explained that now as a TIST Farmer, even her grandkids will be able to continue with education.
As Martha continues to plant trees and mobilize the community, she hopes many more will be encouraged to join the program. "With TIST we have planted trees and will benefit."